New Furnace or Heat Pump Near Upland & Montclair
Klaus & Sons provides furnace replacement and heating installation in Upland, CA and to all of the surrounding communities. Your overall home comfort depends on having a reliable source of heat. Our certified heating technicians will help you choose the system that best fits your home or business. We offer free estimates on new quality systems that will be perfect for your space. Contact us now to get started at 909-982-5698 !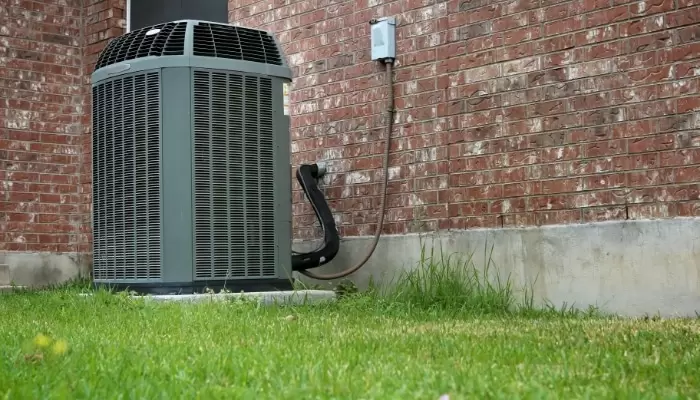 How much does a new HVAC system cost?
The price of a new HVAC system varies greatly depending on the type, size, and features included. A basic central air conditioning system costs between $3,000 and $5,000 on average, while a high-efficiency system with extra features costs between $7,000 and $12,000. Installation and labor costs can also vary and can add thousands of dollars to the overall cost. It is recommended that you obtain multiple quotes from HVAC contractors in order to compare prices.
How do I know when it's time for a new home heating system?
There are several signs that indicate it may be time for a new home heating system. If your current system is more than 15 years old, it may be nearing the end of its lifespan. Additionally, if your system is frequently breaking down, needing repairs, or not heating your home effectively, it may be time for a replacement. If your energy bills have been increasing and your system is working harder to heat your home, it may also be a sign that your system is becoming less efficient and a replacement is needed. It's recommended to consult with an HVAC professional to determine the best course of action.
What are financing options available for a new furnace installation?
There are several financing options for new furnace installation available, including:
Home equity loans: These loans allow you to borrow against your home's equity and can be used to finance home improvement projects such as furnace installation.

Personal loans: Some businesses may provide personal loans for HVAC installation and repair.

Credit cards: Some contractors may accept credit card payments, but keep in mind that the interest rates are high.

Contractor financing: Some HVAC contractors may provide financing with flexible terms and competitive interest rates.

Government grants and incentives: Some governments provide grants and incentives for energy-efficient heating systems; check with your local government to see if this is available in your area.
It is critical to compare various financing options and consider the overall cost before making your decision. 
Do I Need A New Furnace?
If your furnace is over 15 years old, it may be time to start thinking about a replacement. A new furnace will be more efficient and could save you money on your energy bills. It's also important to consider your family's comfort. An old or inefficient furnace may not be able to keep your home as warm as you'd like.
There are a few other signs that you may need a new furnace:
Your furnace is making strange noises.
You have to keep adjusting the thermostat to maintain a comfortable temperature.
Your energy bills have increased even though you haven't changed your usage habits.
If you're not sure whether you need a new furnace, our technicians can help you assess your current system and make a recommendation on if you should repair your furnace or replace it.
Choosing The Right Furnace For Your Home
There are many factors to consider when choosing a new furnace. Our team will help you find the perfect balance of features and budget for your needs. We offer a variety of high-quality furnaces from leading manufacturers.
Here are a few things to keep in mind when choosing a furnace:
Size: An undersized or oversized furnace will be less efficient and may not heat your home evenly.
Fuel type: Most furnaces use either natural gas or electricity. Some homes may be able to use propane or oil.
Features: You may want to consider a furnace with features like a two-stage burner or variable-speed blower.
We will check and calibrate thermostat operation, and ensure that all your electrical wiring is properly installed and that gas pressure and controls are correct. We pay special attention to flue gas venting, check for carbon monoxide and inspect for air leaks, poor insulation and more.
As always, you'll get a reliable, upfront estimate and will only have the best service technicians install your unit. We do a detailed analysis of your home's needs – not an oversimplified formula based on square footage to determine the proper HVAC unit for your home. The wrong unit can create uneven heat, temperature fluctuations and poor overall efficiency. It is important to us that you have the best system possible, as well as an efficient system that keeps your utility bills low.
The Best In Heating System Replacement
It is essential to hire a company such as Klaus & Sons who will ensure that your system is completely safe. Every home is different, and we can evaluate and solve all your heating and air-conditioning issues with a reliable HVAC unit. Contact us now for a free price estimate on your new home heater today!