Quality Systems In & Around Montclair
At Klaus & Sons Plumbing Heating & Air Conditioning in Upland, we've got all the HVAC products you're looking for to keep your home comfortable. Whether you're looking for heating and cooling products or indoor air quality products, our energy-efficient selection of equipment will help make your home comfy in every season. We have the ideal solution for your family and your needs. Connect with us today to schedule your complimentary estimate on a new system!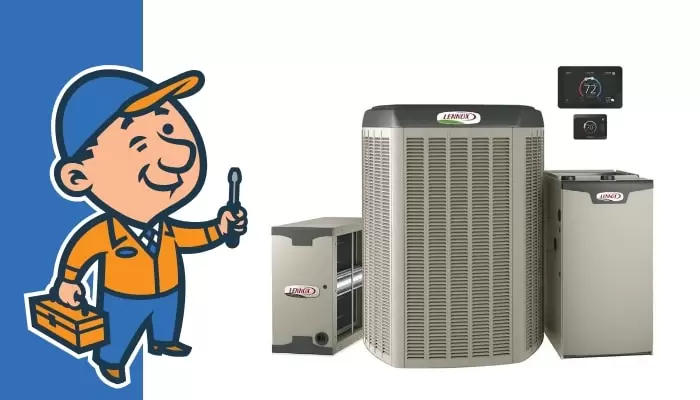 If you're looking for some of the best HVAC products available in Upland, look no further than the Ultimate Comfort System. This outstanding system combines innovative Lennox® technologies with our top heating and cooling products to provide high energy efficiency and perfect comfort for your home.
Our very energy-efficient heating products will keep your home warm all winter. Our PreciseComfort™ and variable speed technology will help you enjoy an evenly heated home without the loud noises of traditional furnaces.
You want to stay cool in the summer, but you don't want your energy bills to skyrocket. With Lennox air conditioners, available from Klaus & Sons Heating & Air Conditioning in Upland, you'll find energy-efficient cooling products that will quietly cool your house and help you save big on your utility expenses.
Whether you're at home all day or leaving Upland for the weekend, comfort controls will ensure your home is kept at the temperature you want it. At Klaus & Sons Heating & Air Conditioning, we offer thermostats and zoning systems to effectively warm and cool your home at all times.
The healthiest HVAC products in Upland can be found just around the corner at Klaus & Sons Heating & Air Conditioning. Our indoor air quality systems offer solutions to better your home's indoor air quality and all that goes along with it.
Excellent performance, reliability and energy-efficient heating and cooling. What else could you want in a packaged system? From quality to technology, our equipment at Klaus & Sons Heating & Air Conditioning is the total package to meet your home's HVAC needs.
How do you keep cool while saving on energy? With the help of Klaus & Sons and our energy-efficient HVAC systems! We offer a number of highly efficient ACs and furnaces that run on less energy and still keep you comfortable.
Set your home's temperature on your smartphone with the convenience of climate control technology. Klaus & Sons brings you the latest technology in home comfort.