Full Residential Plumbing Services
Klaus & Sons are your fully insured, licensed (CSLB 320990) local plumbing experts, providing local residential and commercial plumbing repair and installation services. Our expert technicians provide 24-hour service, maintenance and installation of all brands and models of plumbing fixtures and equipment.
Call us today and our factory-authorized technicians will provide the service you need for your kitchen, bathroom, water heater replacement/repair, gas or tankless water heater, mainline snaking, seismic gas valve, whole house re-piping and more.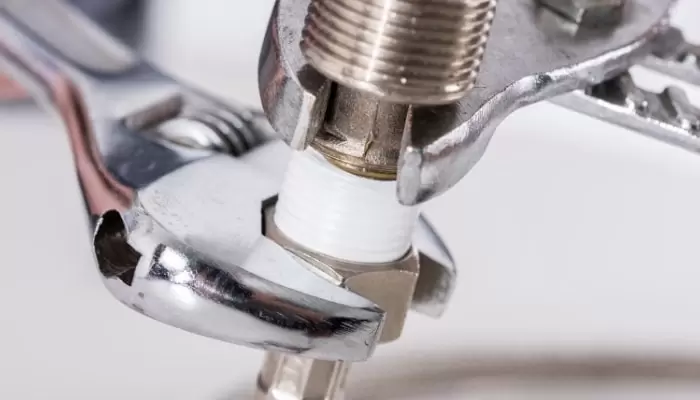 Residential Plumber Services
Klaus & Sons is a full-service plumbing company serving Upland and the surrounding communities for both business and residential plumbing needs. Our experienced staff can handle any special job with our 100% guarantee. When you hire Klaus & Sons for a plumbing repair or installation you can be sure that you are dealing with licensed and trained technicians with years of experience. We will arrive on time and finish the job efficiently and cleanly. We believe in attending to the smaller details that mean the difference from performing a good job to performing a great job. That's why we have been your local plumbing leader since 1973.
Our residential plumbing services include:
Call us first for your bathroom and kitchen remodels, water-efficient products, sewer and drain repair, gas lines, backflow testing and repair - and more!
Commercial Plumber Services
Klaus & Sons offers expert commercial plumbing in Upland and the surrounding communities. Since 1973, we've been providing the best plumbing solutions to our local business professionals.
We understand how essential plumbing is to your business as well as how inconvenient plumbing issues can be. We arrive well prepared in our fully stocked service trucks, on time and always with a highly trained technician. We have an extensive list of businesses we serve so we can always provide you with excellent references, reliable estimates and a 100% guarantee.
We can offer suggestions to help your business increase energy efficiency and reduce costs. We tackle any maintenance issue, help you avoid recurring problems and always give you efficient service.
Licensed, Experienced & Local Plumbers For Your Upland Home & Business
Klaus & Sons understands how important your home and business is to you and we treat your property with total respect. Our experienced plumbers always take the time to clean up thoroughly after each job. When you work with our company you won't have to worry about having a mess to clean up after they leave.
At Klaus & Sons Plumbing Heating & Air Conditioning, we stand behind our work 100%. We are confident that you will be pleased with our work. We don't consider the job done until you are satisfied.
We encourage you to leave feedback as we appreciate hearing from all our customers. Your input is very valuable to us. You can complete an online review here.
Our policy is to be upfront and honest with all our customers in every aspect of our business. We will sit down with you and explain our estimate so you won't have surprise charges or hidden fees.