Emergency Plumber Services Near Upland & Montclair
Whether you're in Upland or Glendora or anywhere in between, you can rely on the 24-hour plumbing emergency service from Klaus & Sons.
We've been taking care of local residents and businesses since 1973, and you can trust our emergency services to get you back on track quickly. We won't have trouble finding your location! Plumbing issues can happen at the most inconvenient times, our staff is ready to send out a trained specialist to handle your problem night or day.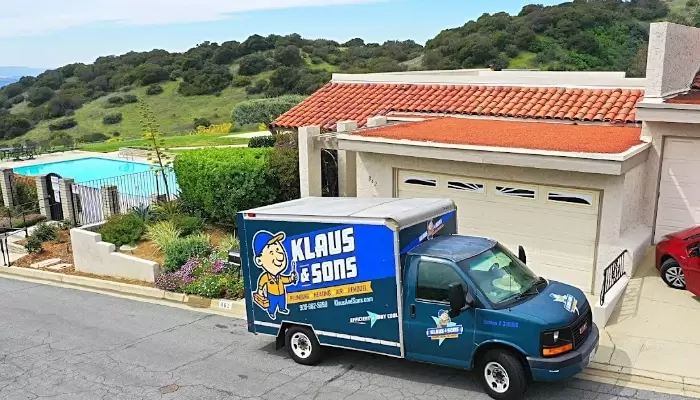 Most Common Plumbing Emergencies
Sewer Backup - Sewer line clogs seem to always happen at the worst time! Sewer backups are caused by blockage or debris in the sewer line. We can snake a sewer line 24 hours a day in your home, office or restaurant to free your clogged main sewer line. Our service trucks are always ready to help you unclog a backup and get back to normal.
Pipe Leak - Pipe leaks can come in all shapes and sizes. Annoying drips to gushing breaks can cause major damage to your home or business and can be expensive to repair. Slow leaks can also increase a water bill dramatically. The best way to solve a leak is to call Klaus & Sons for routine maintenance, but we can also help you during those emergency situations.
Gas Leak - Gas leaks in your home or business can be extremely dangerous. While it's always important is cut off the gas immediately, most gas leaks will require a qualified plumber to make the repair. We ensure that your family or business is safe and gas leaks are taken care of by a licensed professional.
Broken Faucet - Faucets are high-use items and can be vulnerable to a major malfunction. Broken faucets can create larger problems and water damage and should therefore be looked at quickly.
Clogged Toilet - Homeowners and businesses are used to taking care of the occasional clogged toilet but sometimes the problem can't be solved without a professional. Give us a call and we can fix a clogged or broken toilet to help you avoid the serious inconvenience that a clog can create.
Broken Water Heater - Pilot lights may go out and water heaters may begin to leak. When you have a serious problem we can repair or quickly replace your water heater with an efficient unit.
Fast & Professional Plumbing Service Near You
We get it. Plumbing issues are never a good thing and always need to be handled immediately. When you work with Klaus & Sons, you are working with Montclair's top plumbing company. We've been around since 1973, helping homeowners and businesses like you. Contact us now at 909-982-5698 for fast, reliable service from expert plumbers!