New AC System For Homes Near Montclair & Upland, CA
For the best quality air conditioning installation services for your Montclair area home, turn to the expert HVAC contractors at Klaus & Sons. We are the leading air conditioner installation and replacement company in Upland and the surrounding communities. Klaus & Sons is also your local Lennox distributor and we provide professional guidance to area homeowners in selecting quality systems for their home or office needs. Schedule your free new AC estimate with us today at 909-982-5698 !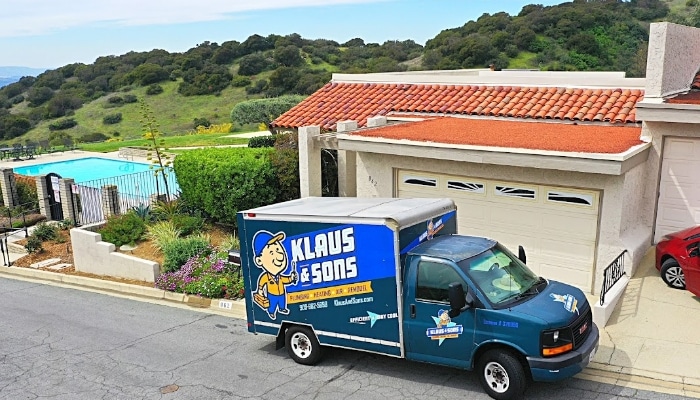 How Do I Know If I Need A New Air Conditioner?
The lifespan of an air conditioning system is typically between 10 and 15 years. If your system is older than that, it may be time to start thinking about replacement. Signs that indicate you may need a new system include:
Your energy bills have been steadily increasing.
There has been a decrease in the effectiveness of your system.
Your system makes strange noises.
Your system requires frequent repairs.
What Are The Benefits Of A New AC System?
A new air conditioning system offers a number of benefits, including:
Improved Comfort: A new system will cool your home more effectively and evenly.
Lower Energy Bills: Newer systems are much more energy-efficient than older models.
Improved Indoor Air Quality: A new system will help to remove pollutants and allergens from your indoor air.
Peace Of Mind: A new system comes with a warranty, so you can have peace of mind knowing that your investment is protected.
Your Partner In Home Comfort
At Klaus & Sons, we are experts in duct design, ventilation and air quality and filtration issues. We can help you decide if it's time to repair or replace an older AC system. In addition to our free estimates, we will determine the right size and capacity unit that you need to achieve maximum comfort as well as optimal efficiency. Lennox products come with exceptional guarantees and financing options.
Our air-conditioning installers are fully licensed, bonded and insured and undergo ongoing training so you know you are getting the best HVAC appliance for your home. Air conditioning systems are very sophisticated, and a well-trained technician can make sure that your home is matched with the right air conditioner for your needs.
We know a new HVAC system is an investment. We want your system to be reliable, trouble-free and energy-efficient so you can avoid the expense of constant maintenance and energy loss. You always know that a quality Klaus & Sons installation will come with a secure warranty and the installation will be in compliance with all home building codes.
Schedule Your Free New AC Estimate Today!
If you think you may need a new AC system, don't wait to get the process started. The comfort professionals at Klaus & Sons are here to help. We offer free new AC estimates to homeowners in the Rancho Cucamonga area. Simply give us a call at 909-982-5698 or fill out our online form to schedule your appointment. We look forward to helping you keep your home cool and comfortable all summer long!