Residential Plumbing Services For Kitchens & Baths
Kitchen repair, bathroom repair and appliance installation are essential parts of maintaining a home. Kitchens and bathrooms are the heart of our homes and we rely on them extensively, so when something happens or you need new fixtures, you need a reliable plumber in Montclair or the Inland Empire area.
Klaus & Sons can help you solve all of your kitchen and bath needs, whether it is unclogging drains and toilets or larger repair and installation issues. We will plumb everything from your kitchen sink faucets to your garbage disposals to get you out of your current predicament quickly and avoid future problems.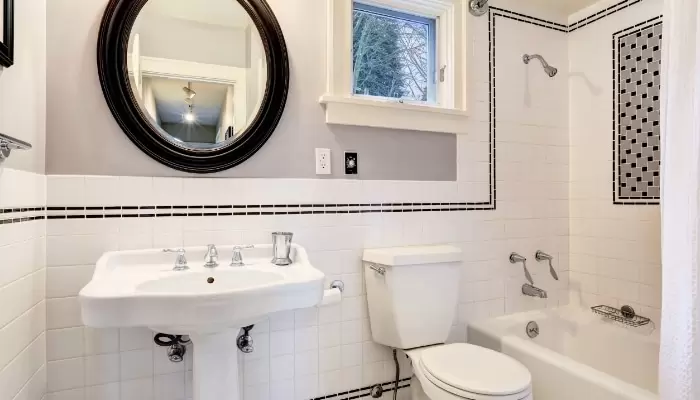 Full Kitchen & Bath Services Near Upland, CA
Faucet Repair & Installation - A leaking faucet wastes valuable water and can be a real headache. We will fix your broken, leaky faucet with precision and skill.
Leak Repair - Our plumbers are skilled at not only finding hard to detect leaks but fixing them fast.
Dishwasher Repair & Installation - If you need a new dishwasher put in or your current dishwasher fixed, give us a call.
Garbage Disposal Repair & Installation - Without some plumbing experience, it's best to leave garbage disposal repair and replacement to the pros. Call Klaus & Sons for your new garbage disposal installation or to get your current unit fixed.
Drain Cleaning - Harsh chemicals used to break up a clogged drain can actually do more harm in the long run. Call on our professional plumbers for safe, effective drain cleaning solutions.
Shower & Tub Repair & Installation - A broken shower is a hassle, and an old tub can cause major property damage. For expert services on your bathroom fixtures, call on Klaus & Sons.
Toilet Repair & Installation - Don't let a problem with your toilet go unchecked. Connect with our team for prompt service.
Frozen Pipe Repair - A frozen pipe can mean serious damage. Call us to get your home's plumbing system back to rights.
Sewer Line Cleaning & Repair - Have all of your drains clogged at once? You may need your sewer line flushed or repaired. Call us for sewer line clog solutions.
Laundry Line Repair & Installation - We won't let the laundry pile up. Call Klaus & Sons for laundry line installation and repair services.
Strong knocking sounds from your toilet, sewage smell, running toilets and sudden changes in water temperature can indicate larger plumbing problems in your kitchen or bathroom. Klaus & Sons can solve these problems easily and quickly.
Klaus & Sons can also help you modernize and upgrade your kitchen or bathroom. Our trained and licensed plumbers can help you install new appliances and help upgrade the plumbing in an older home.
Call us today at 909-982-5698 or connect with us online for full plumbing services for your kitchen and bathroom today!