Dishwasher Service For Homes & Businesses
Whether you need dishwasher repair or dishwasher installation, Klaus & Sons can help you do the dishes! We can fix every plumbing issue that may arise with your Montclair home's dishwasher so you don't have to worry about costly problems that come with overflowing water and property damage. Connect with our team now for fast, reliable service on your home's dishwasher!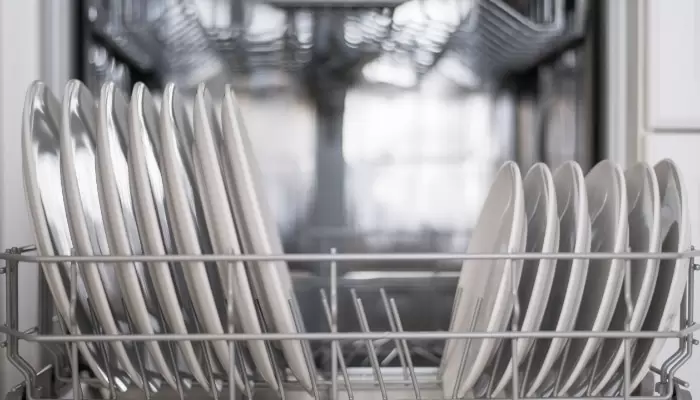 What Do You Do When Your Dishwasher Breaks?
Dishwashers are relied upon to make post-meal cleanup a breeze, but when dishwashers break, it can quickly turn into a dishwashing nightmare. If you notice your system is not working properly, there are a few things you can do before calling in the experts:
First, check to see if the dishwasher is properly plugged in and that there is power running to it. If the dishwasher still does not turn on, you may need to reset the circuit breaker.
If your dishwasher is leaking water, be sure to check the seals around the door for cracks or holes. You may also want to check the water supply lines for any leaks.
If your dishwasher is not draining properly, be sure to check the drain line for any clogs or blockages. You may also want to clean the dishwasher's filters to remove any buildup that is causing the issue.
If you have tried these methods out and your unit is still not running the way it should, it's time to call in the experts at Klaus & Sons to fix your broken dishwasher.
Our Dishwasher Services
We offer complete services on dishwashers for homes and businesses, including:
Dishwasher Repair
New Dishwasher Installation
Dishwasher Water Line Repair
Clean Drains & Repair Broken Pipes
We'll Handle The Dishes
For prompt, reliable service on your dishwasher, connect with the team at Klaus & Sons. You can reach us online or by phone at 909-982-5698 .