Experience A Greener Home With Energy Efficient HVAC Products
Going "green" has never been easier. The innovations you'll find in our energy-efficient HVAC products will help you create a more comfortable and environmentally-friendly home. No matter what equipment you choose, the products available at Klaus & Sons Heating & Air Conditioning in Montclair & Upland offer superb efficiency. Our products will help you contribute to a cleaner environment and can even reduce your monthly utility bills.
Find out how Lennox has built energy efficiency into its products below. Give Klaus & Sons Heating & Air Conditioning a call at 909-982-5698  or request service online to find out more about adding a Lennox system to your home today.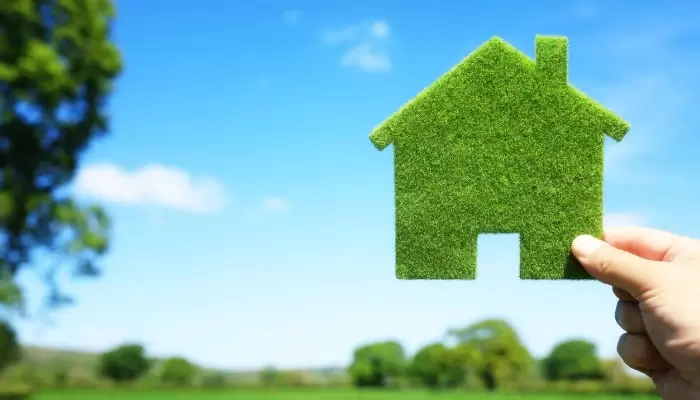 Ultimate Comfort System
Our Ultimate Comfort System is full of energy-efficient and cutting-edge technologies that will adjust your heating and cooling temperatures in minor increments to keep a consistent temperature and a very small amount of energy.
GROUNDBREAKING TECHNOLOGY & EFFICIENCY DEFINE THE LENNOX® COMFORT SYSTEM
When you're looking for the latest HVAC technology on the market that delivers exceptional energy efficiency, look no further than Klaus & Sons Heating & Air Conditioning. We have some of the most advanced heating and cooling products and features you can find, and they're all combined into one system: The Ultimate Comfort SystemTM from Lennox.
The Ultimate Comfort System is comprised of innovative technology components that all work together to take your comfort to an amazing new level, with outstanding efficiency. Check out some of the features below.
Precise Comfort® technology includes variable capacity and a variable speed motor, which work like your car's cruise control to ensure the system sustains consistent temperatures without temperature cycling. This keeps your home at an optimum comfort level all day while increasing overall efficiency.
iHarmony Zoning® increases your home comfort and energy savings. It helps the Ultimate Comfort System direct air to individual rooms of your home while limiting airflow to other areas. This individualizes your comfort by room and floor.
The iComfort Wi-Fi® touchscreen thermostat makes iHarmony Zoning easy to use. The most advanced thermostat Lennox has available, the iComfort Wi-Fi thermostat lets you monitor and adjust your temperature—and save energy—from anywhere, using your smartphone, tablet or laptop.
Climate IQ® technology allows the Lennox Home Comfort System to adapt to your needs and your climate. In warmer areas, it adjusts airspeed to produce greater humidity control. In cooler climates, the system starts up more slowly to enable the air to absorb more heat before circulation.
SunSource® solar modules can power your heating and cooling AND route any surplus energy it generates into your home to run other appliances and electronic devices. This can significantly reduce your energy cost—potentially lowering bills by up to half.
The XC25 is the world's first residential air conditioner rated above 26.00 SEER.* Compared to standard cooling systems, it could save you hundreds of dollars each year.
Advanced variable-capacity technology makes the SLP98V one of the most efficient heating systems available. Like the XC25, this furnace may significantly reduce utility bills.
First Air Conditioner With 26 SEER Rating
We sell the first air conditioner to achieve a 26 SEER* rating which means it's one of the most efficient cooling systems you can find. Plus, the XC25 can substantially lower your monthly utility bills without sacrificing the cool temperatures you desire.
WE OFFER SOME OF THE MOST ENERGY-EFFICIENT AIR CONDITIONERS IN UPLAND, INCLUDING THE FIRST AIR CONDITIONER ABOVE 26 SEER
Klaus & Sons Heating & Air Conditioning is committed to helping our customers find the most energy-efficient HVAC products for their homes. That's why we carry Lennox® products, and that's why we carry the XC25 high-efficiency air conditioner. It's the first AC unit to earn a rating higher than 26.00 SEER. SEER, or Seasonal Energy Efficiency Ratio, measures the cooling efficiency of your cooling system.
The higher your SEER rating, the higher your energy efficiency. As a homeowner in Upland, you probably want an energy-efficient air conditioner for two reasons. For one, you could reduce your monthly utility bills. Second, you'll help the environment. This product has been designated as one of the Most Efficient ENERGY STAR® qualified products in 2014, which means it helps prevent greenhouse gas emissions by meeting strict energy efficiency performance levels determined by the U.S. Environmental Protection Agency (EPA).
Reduce Utility Bills
Living in Upland doesn't have to bring on high utility bills. In fact, a variety of our HVAC products have earned the ENERGY STAR® label and high SEER* or AFUE** ratings because of their high-efficiency levels that can potentially decrease your annual energy expenses.
LOWER UTILITY BILLS WITH OUR ENERGY-EFFICIENT PRODUCTS
In the early 1900s, the air conditioner itself was innovative technology. Today, air conditioner technology is determined by how consistent the temperature stays or – maybe even more important – how efficient the system is. At Klaus & Sons Heating & Air Conditioning in Upland, we don't only have air conditioners, but we have some of the most energy-efficient HVAC systems around.
We offer HVAC products made by Lennox®, a company recognized for its innovation in heating and cooling. In fact, Lennox is a four-time winner of the ENERGY STAR® Manufacturing Partner of the Year award – the first and only winner in this industry. And, the systems we offer at Klaus & Sons Heating & Air Conditioning have also been awarded recognitions and ratings for high efficiency, which can save you nearly 20% annually on your total energy expenses.* That's right – Upland homeowners may find decreased utility bills just by adding an energy-efficient HVAC system to their home.
* SEER, or Seasonal Energy Efficiency Ratio, measures the cooling efficiency of your air conditioner or heat pump. A higher SEER rating means greater energy efficiency and more savings for you and the environment.
** Annual Fuel Utilization Efficiency (AFUE) measures how efficient the appliance is in converting its fuel's energy into heat over the course of a year.