Full Gas Line Services In & Around Upland & Montclair
Few things in a home are as dangerous as a gas leak. An unsuspecting homeowner can light a match or use the stove and be at risk for disastrous and potentially deadly consequences. A broken gas line is a life-or-death situation and it is essential to fix it immediately. It does not matter if it is your fireplace, stove or other kitchen appliance that is leaking. It also doesn't matter if there are holes in the gas line itself. Any leak can cause a devastating explosion.
Gas line repair is usually not difficult. Under no circumstances, however, should any homeowner attempt it! Leave it to the professionals. We know all there is to know about gas line maintenance. We will plug any and all leaks, backtrack along the gas line to find any damaged pipes and make your home safe again.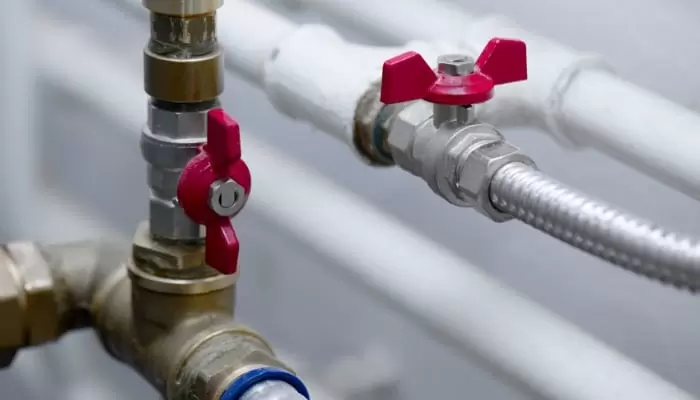 Homeowner Gas Line Responsibilities
The gas company is only responsible for maintaining the natural gas lines that carry natural gas to your meter. If you're a property owner, property manager tenant and/or occupant, then you're responsible for maintaining all customer-owned gas lines on your side of the meter.
Customer-owned natural gas lines include all piping that goes:
From your natural gas meter to the appliances on your property.
From a curbside natural gas meter to the home (when the meter is not right beside the home).
From your meter underground to a building pool/spa heater barbecue or other natural gas appliances.
Gas Line Maintenance
Failure to maintain natural gas pipelines could result in problems from corrosion and leakage. To properly maintain your gas lines:
Have them inspected periodically to identify unsafe conditions including corrosion (if the pipe is steel or other metal) and leaks.
Repair any unsafe conditions immediately.
Have a qualified professional such as a plumbing or heating contractor assist you in finding inspecting and repairing your buried natural gas lines.
Gas Line FAQs
What is the best pipe for an exterior gas line?
The best pipe for an exterior gas line will be determined by a number of variables such as the type of gas, pressure, and environmental conditions. For exterior gas lines, black iron or steel pipes are typically recommended because they are long-lasting and corrosion-resistant. Plastic pipes, such as PVC and PE, may, however, be appropriate for low-pressure gas applications. To determine the appropriate pipe material and sizing based on the specific needs and conditions of the gas line installation, consult with a licensed plumber or HVAC contractor.
How do you know if your gas line is bad?
There are several signs that may indicate a bad gas line:
The

smell of gas

around the house or property.

Hissing or whistling sounds

coming from the gas line.

Also, be aware if you notice

low gas pressure or no gas supply

to appliances and/or

corrosion on the gas line.

 
If you suspect a problem with your gas line, it's important to immediately evacuate the area and contact a licensed professional to inspect and repair the line as necessary.
How do you repair gas line leaks?
In general, the repair process involves shutting off the gas supply, identifying the source of the leak, and repairing or replacing the damaged section of the gas line. This may involve cutting out the damaged section and welding in a new pipe or using compression fittings or other repair methods. Once the repair is complete, the gas line is tested for leaks and safety before the gas supply is restored. It's important to follow all safety protocols and regulations when repairing a gas line leak. Repairing a gas line leak should only be done by a licensed professional. 
Gas Line Services From Klaus & Sons
Klaus & Sons provides comprehensive gas line services in and around Montclair, CA, including:
Residential Gas Line Installation
Emergency Residential Gas Leak Detection & Repair
Commercial Gas Line Installation
Emergency Commercial Gas Leak Detection & Repair
We are Upland's best gas line repair and installation service. With trained and certified technicians at the ready, you can count on Klaus and Sons for quality work, every time. Call us now for your gas line services at 909-982-5698 !