Broken Hot Water Heater Services Near Montclair & Upland, CA
Klaus & Sons can technicians can perform water heater repair, maintenance and water heater installation on your home's standard tank or tankless hot water heater. Don't take another cold shower with our expert, emergency services. Call us today when your water heater goes out for fast, reliable service in Montclair, every time!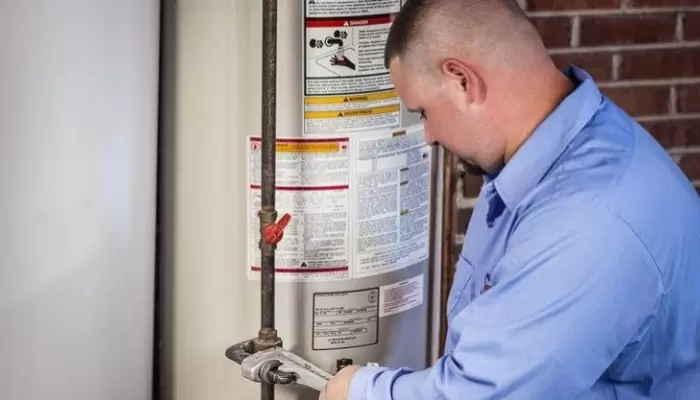 Should I Repair Or Replace My Hot Water Heater?
There are several signs that indicate it may be time to replace your water heater. If you notice any of the following, it's time for a new one:
Your water heater is more than 10 years old.
There is rust on the tank.
The pilot light keeps going out.
The water heater makes strange noises.
You don't have enough hot water.
The water is too hot.
Water is leaking from the tank.
The energy bills are too high.
If you're experiencing any of these issues, it's most likely time to replace your water heater. Fortunately, the process is relatively straightforward and can be completed in a few hours.
If you are unsure whether to repair or replace your hot water heater, it is always best to consult with a professional. A plumbing contractor will be able to assess your situation and help you make the best decision for your home.
Our Water Heater Services
The certified plumbers at Klaus & Sons are happy to provide full services on water heaters, including:
Standard Tank Water Heater Repair & Replacement
Heat Pump Water Heaters
Water Heater Maintenance & Service
Fast Reliable Plumbing Service For Water Heaters
You can count on the plumbers from Klaus & Sons to get your home's hot water heater working well again fast. If a replacement water heater is necessary, Klaus & Sons technicians will help you determine which one is right for your home. We will help you consider your family's water heating needs and explain energy efficiency options. Contact us today to get started!