Expert Plumber For New & Fixed Toilets For Upland Area Homes
Our professional plumbing team can easily replace an older toilet, fix a broken toilet or upgrade your home with a newer model. A functional bathroom is essential in any home or business and a broken toilet is inconvenient and a  huge hassle. Some Montclair homeowners try to install their own toilets, but an improper installation can cause future problems that are harder to repair.  Contact the reliable plumbers at Klaus & Sons for fast, effective plumbing services on your toilet today.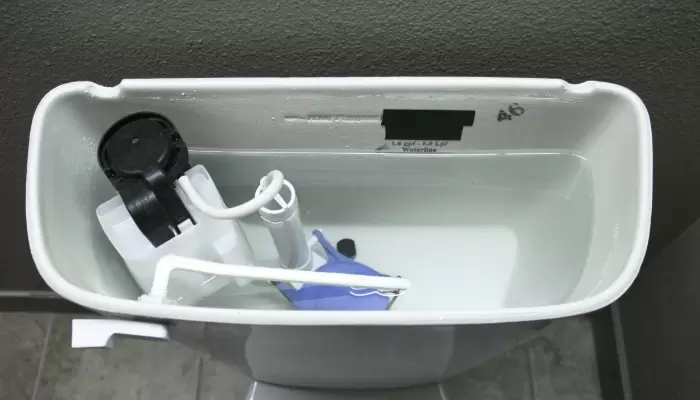 Our Toilet Services
Our toilet services include:
Toilet Repair
Toilet Installation
Toilet Replacement
Toilet Upgrade
Fix a Clogged Toilet or Slow Flushing Toilet
Leaking Toilets
Running Toilets
If your home or business near Upland, CA is in need of any type of toilet service, Klaus & Sons is here to help.
How Do I Know If I Need To Replace My Toilet?
There are a few things that can help you decide if it's time to replace or upgrade your toilet. The most common reason to replace a toilet is due to leaks. Leaks can occur around the base of the toilet, in the tank or in the bowl. If you notice any type of water on the floor around your toilet, it's time to call a professional.
Other signs that you need to replace or upgrade your toilet include:
Your toilet is more than 20 years old.
You have a single-flush toilet and would like to upgrade to a dual-flush model.
Your toilet constantly clogs or doesn't flush properly.
You find yourself having to jiggle the handle to make the toilet flush.
There is visible damage to your toilet, such as cracks in the porcelain.
Your water bills are high. Water-efficient models can help reduce your water bill, using far less water per flush.
If you're unsure whether you need a new toilet or just repairs, our experienced plumbers can assess the situation and give you their professional opinion. We can also recommend toilets that improve accessibility for handicapped users.
Schedule Toilet Installation Or Repair Services
Call Klaus & Sons and let us repair and replace your old, ugly and inefficient toilet with a newer, more modern model. You can reach us online or by phone at 909-982-5698 .