Waste Trap Repair For Upland & Surrounding Communities
For expert repair and replacement solutions for your home's waste trap, connect with Klaus & Sons in Montclair, CA. Our professionals have years of experience servicing, repairing and installing all types and makes of waste traps for homeowners in Upland and the surrounding communities. Whether you need a new waste trap installed or an old one repaired, we have the tools and experience to get the job done right. Contact us today to schedule a consultation.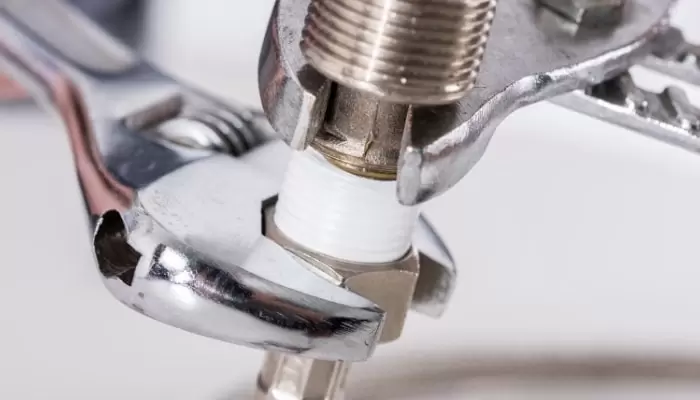 How A Waste Trap Works & Why You Need One
A waste trap is a band and a pipe to prevent sewer gases from entering your home or business. All plumbing fixtures must be equipped with an internal or external trap. Although they are an essential safety precaution, they can collect heavy objects that are dropped inadvertently into a drain or toilet. These traps can also collect sand and dirt. Many traps need to be disassembled occasionally for cleaning.
If you have a jammed or broken waste trap, it's important to have it repaired or replaced as soon as possible. Sewer gases can be toxic and cause health problems. They can also be explosive. If you smell sewer gas in your home or business, evacuate the premises immediately and call Klaus & Sons at 909-982-5698 . We provide emergency plumbing services 24/7.
Common Waste Trap Problems
Waste traps can become clogged with all sorts of objects, including:
Disposable Diapers
Baby Wipes
Feminine Hygiene Products
"Flushable" Wipes - (P.S. - Never flush these wipes!)
Paper towels
Hair
Grease
These items can build up and cause a blockage that prevents wastewater from flowing properly. This can lead to a backup of sewage into your home or business.
Expert Waste Trap Solutions In Upland
If you have a clogged waste trap, our professionals can clear it quickly and efficiently. We will also make sure that the blockage doesn't come back by taking preventive measures, such as installing a screen or grating over the drain. Contact our team today at 909-982-5698 to schedule a consultation.